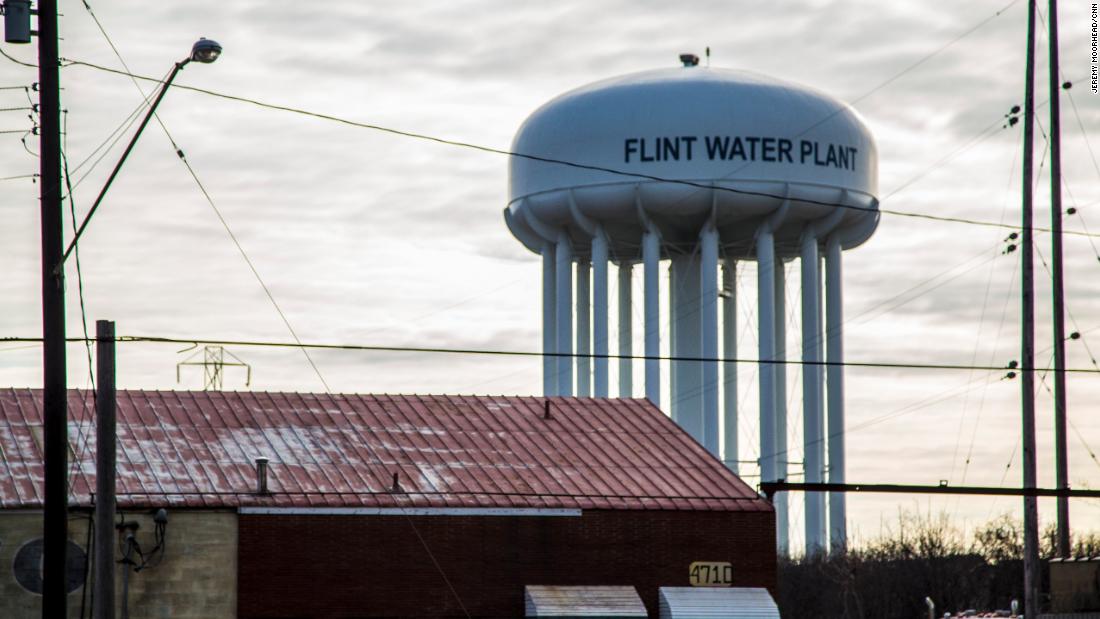 (CNN)For many years, Flint, Michigan, has been known for its high rate of crime.
The city has spent many recent years at the top of lists that calculate most violent cities in America. In 2015, homicides had doubled, signaling big problems for the small city. But 2016 numbers show a change for the better.
Crime is down since Flint's water crisis hit the news. Homicides are down, and overall crime is down about 13% from 2015.
"It creates a serious strain on our ability to do our job," Johnson said. "We learn to do more with less. I'm restructuring and restructuring and restructuring. But when you talk about how much more effective we could be … If I just had another 20-30 officers, I couldn't tell you what I could do."
When CNN visited in September, there were periods during the afternoon when only two officers were out on patrol.
Since 2012, Michigan State Police have also helped backfill positions.
But this fall, Johnson announced the start of a volunteer police force that will help with staffing during large events in the city.
For many years, Flint was so known for its crime that when the water crisis began to garner national attention, the statistics on violent crime became a staple cited in all news stories. But while the water crisis continues to affect the everyday lives of people in Flint — and dominate headlines there — the crime rate has quietly dropped.
Not all good news
Despite the fall in crime numbers, it hasn't been all good news for Johnson, who's had a fair share of controversy. This summer, a council member
made it public
that Johnson had allowed his state certification to lapse during retirement and hadn't taken the two-day course required to get it back. (He took that course later in the summer.)
In September,
criticisms were lobbed
that response time to some 911 calls were as long as 40 hours. Johnson said it was a communication problem that was resolved.
And his shakeup has not met with enthusiasm from the entire department. This fall, he was hit with two lawsuits by Flint officers who claim to have been reassigned for inappropriate reasons: one claiming gender discrimination and another alleging retaliation for corroborating the first officer's story.
"You can't please everybody, and that's really what it is," said the mayor's spokeswoman, Kristin Moore. "I think that has a lot to do with it (criticism of Johnson). What he's doing appears to be working, so isn't that what's important?"
Read more: http://edition.cnn.com/